building inspector

Government
Finance
Finance & Administration
The City of Jamestown City Hall is located:
314 East Central Avenue
Jamestown, TN 38556
Office Hours are 7:30 am to 4:30 pm Monday –Friday
931-879-8815 Office
931-879-3543 Fax
We handle many aspects of the City's operation which includes:
City Clerk
Utility Department
City Records Keeping
Licensing and Permits
Municipal Court
City Financial Accounting
Our mission is to courteously provide our residents and businesses with accurate water, sewer and natural gas billing information through a knowledgeable and efficient staff. We strive to provide professional customer service at all times and to provide accurate and timely services to the citizens of Jamestown for billing questions, concerns, connects, disconnects and transfers.
Parks
Parks Department
We at the City of Jamestown are proud to offer our residents beautiful parks and amenities. Whether you are looking for a quiet walking trail, playgrounds for your children or a gathering place for special occasions such as birthdays, family reunions or office picnics. Click below to see all we have to offer.
Allen Peters

Parks Department

931-879-8815

steve brown

park Supervisor

9318798815
Public Safety
Our mission, in order to protect, preserve, and maintain the dignity, peace, and tranquility of the City of Jamestown and its citizens, is to endeavor to always take the initiative and strive for excellence in crime preventive patrol and investigation.
Jamestown Police Department
222 South Main Street
Jamestown, TN 38556
931-879-5871
Website
Ken Hancock
Chief of Police

Roger Norris
Assistant Chief

Rob Lower
Detective

Jeff Hancock
Detective

Lance Stephens
Officer

chris martin


jerry delk
Officer
Public Works
Public Works
Our Public Works Department consists of a variety of different divisions with a common goal of providing vital city services to the citizens of Jamestown. These divisions operate and maintain the city's storm water conveyance system, drinking water supply and distribution system, wastewater collection system, and wastewater treatment, as well as natural gas system. We will continue investing in the future of our water systems to insure quality water for generations to come.

Please check our project page often for upcoming projects.
931-879-8815
Fleet Management is dedicated to providing the City of Jamestown with safe, reliable vehicles/equipment so that all divisions can perform their work efficiently and safely. The department organizes and performs complete asset management, maintenance and repairs of all vehicles and equipment.
The City of Jamestown is continually improving our natural gas pipeline infrastructure. Our system brings safe, reliable and environmentally friendly natural gas to over 3,600+ customers. In addition to maintaining the safe condition of our pipelines through regular inspections, As well as preventive procedures and regular maintenance we use state-of-the-art technology to ensure the integrity of our system; the Gas Department continuously monitors the flow of natural gas through our pipelines and any changes in operating conditions. Our stations monitor flows and operation pressures and have the ability to adjust and shut off natural gas flowing in our distribution lines. Gas Department Supervisor – (931) 879-8815
Locating & Mapping: Provides locating services for the City's gas system in order to protect it from excavation damage.
Construction & Maintenance: Responsible for maintaining the integrity of the system through rehabilitation programs and new construction projects. This sub-section installs gas lines, builds regulator stations, and performs gas line repairs.
Line extensions and gas taps
| | |
| --- | --- |
| Gas Department Superintendent | |
| | |
| | |
| | |
The City of Jamestown Street Department and its staff are responsible for maintaining city streets and other public right-of-ways. The department provides a wide variety of services that help maintain the quality of our city and neighborhoods.
Street maintenance
Street repair (crack fill & joint sealing)
Concrete and asphalt street repair
Curbs and sidewalks
Culverts replaced
Sweeping, mowing, trees & brush removal
Anti–ice measures (salting, etc.)
Right-of-Way maintenance
Street closures
Storm sewer maintenance
Special events & festivals preparation
The Jamestown Wastewater Treatment Plant is a Sequencing Batch Reactor capable of treating up to 1.5 million gallons/day. The raw sewage from the collection system enters the plant at the Headworks where all the trash and grit is removed. It then continues by gravity into one of two SBR Tanks where it undergoes a biological treatment process to remove CBOD, TSS, Ammonia, Nitrates-Nitrites, and phosphorus. After the biological process the clear effluent then passes through the Chlorine Contact Chamber for disinfection with Chlorine Gas and De-Chlorination with Sulfur Dioxide. After Chlorination/De-Chlorination the clean effluent is then discharged into Rock Castle Creek. The effluent is tested daily in our lab to insure we are meeting the limits of our NPDES permit issued to us by the Tennessee Department of Environment and Conservation, Division of Water Pollution Control. The plant has recently undergone a $2,500,000 upgrade to make sure we have the most up-to-date process controls and equipment. With this upgrade, the Jamestown Wastewater Treatment Plant can continue to produce effluent that is among the cleanest in the state.
Wastewater Treatment Plant Superintendent

931-879-8815
Our city water system consists of an immense series of piping, valves, hydrants and components as well as three water storage tanks that deliver approximately 1.6 million gallons of drinking water daily. Our goal is to operate and maintain the water distribution system in such a manner as to efficiently and effectively deliver sufficient quantity and pressures to meet the demands of our city.
9318798815

9318798815

9318798815

9318798815

Water Distribution Supervisor

9318798815
The water treatment division has a variety of duties to perform: to acquire non-potable water and to treat the water through various state-regulated processes to insure the final distribution of high-quality and safe drinking water to the citizens of our community.
Water Treatment Plant Supervisor

931-879-8815

Water Treatment Department

931-879-8815

Water Treatment Department

931-879-8815
Utilities
Water
City of Jamestown Water Department
931-879-7560
Fentress County Utility District
931-397-8228
Allardt Water Works
931-879-7125
Electric
Volunteer Energy Cooperative
931-879-5853
Gas
City of Jamestown Gas Department
931-879-7560
Telephone
Verizon Wireless - Russell Cellular
931-879-1999
Television
Twin Lakes TV
931-879-5811
Comcast Cable
1-800-266-2278
Airport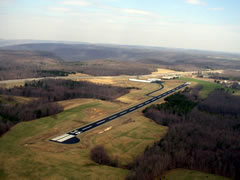 Open since July 17, 1967, and located only 12 miles from beautiful Pickett State Park on the Cumberland Plateau, the Jamestown Municipal Airport prides itself in providing aviation service with small-community charm and convenience to Fentress and surrounding counties.
Jamestown Municipal Airport features a 3,498-foot runway, which offers users the flexibility of chartering many different types of aircraft. While the runway is still too short for some of the largest types of aircraft, it allows pilots to safely fly a variety of luxury and performance jets, as well as turboprops. In addition, the airport offers fueling, flight school, aircraft rental, hangar rental and more.
The Jamestown Municipal Airport is making improvements and additions, such as:
New 10-unit T-hangar construction
Rehabilitation of the corporate hangar
Installation of Shell self-serve fuel system
| | |
| --- | --- |
| FAA Identifier: | 2A1 |
| Lat/Long: | 36-20-58.9350N / 084-56-47.9650W |
| Elevation: | 1693.8 ft. / 516.3 m (surveyed) |
| Variation: | 02W (1985) |
| From city: | 5 miles S of JAMESTOWN, TN |
| Time zone: | UTC -5 (UTC -6 during Standard Time) |
| Zip code: | 38556 |
| | |
| --- | --- |
| Airport use: | Open to the public |
| Sectional chart: | CINCINNATI |
| Control tower: | No |
| ARTCC: | INDIANAPOLIS CENTER |
| FSS: | NASHVILLE FLIGHT SERVICE STATION |
| NOTAMs facility: | BNA (NOTAM-D service available |
| Attendance: | MON-SAT 0800-1600, ALL SUN 1200-1600 |